Bandar Bukit Puchong workout park
Description:
Not a big park like TTDI with a lake, but a reasonable "square" that can be done
With some imagination, you can go a long way with this park.
Problems i have with it, it doesn't have a dip bar, and it can be messy most of the times
Trash everywhere!
Goggle Map Location:
2.987142, 101.629865 (copy to google map)
Equipments:
Pullup bar (high and low)
Low Cylinder Bars
Vertical Pole with Step Up seats
Inclined Bench for ab stuff
Small Jogging track
Swing Set (get creative with what you can do with it)
Badminton Court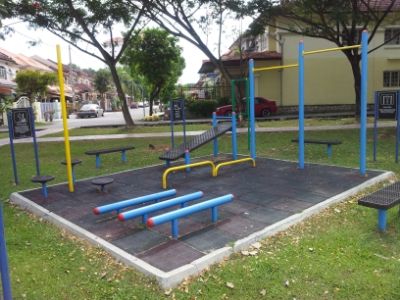 The little square for your workouts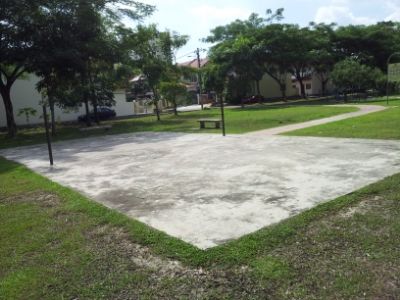 The badminton court or you can use it to do some drills or such,
can see bit of the jogging track there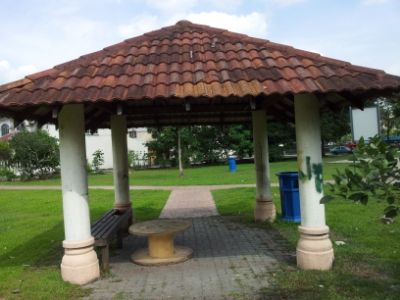 You must be wondering why this little hut, and what can you do with it
You can hang your gymnastic rings or TRX under it!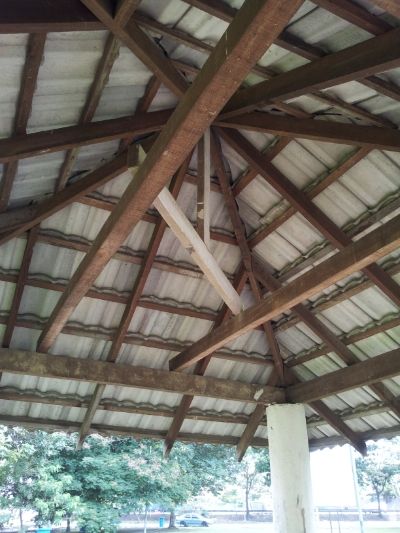 Them beams!
Can hang them gymnastic rings or TRX on it!
Dont worry, its stable, i tried it,
Its in most parks if im not mistaken
Still not as high as it should be for Rings, but it will do.